Welcome to gottagetashiftboot.com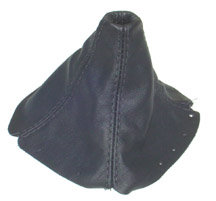 Leather shift boot replacement for 1986 -88
and 1989 -92 Mazda RX7.

It can be made from leather or vinyl. To purchase this boot, click either link below to pay for the material of your choice.
You must re use your original frame. We supply the leather or vinyl boot only.
1986-88 RX7 Black Leather shift boot $30.00
1986-88 RX7 Black Vinyl shift boot $20.00
1989-92 RX7 Black Leather shift boot $30.00
1989-92 RX7 Black Vinyl shift boot $20.00